Welcome to Wind Ridge Ranch
Wind Ridge Ranch strives to produce some of the best family pets around. Between all the handling our puppies receive and the socialization they get at our family owned western store, you will get an excellent happy-go-lucky addition to your family. More than just a pet, you get a true Companion Animal. From our family to yours...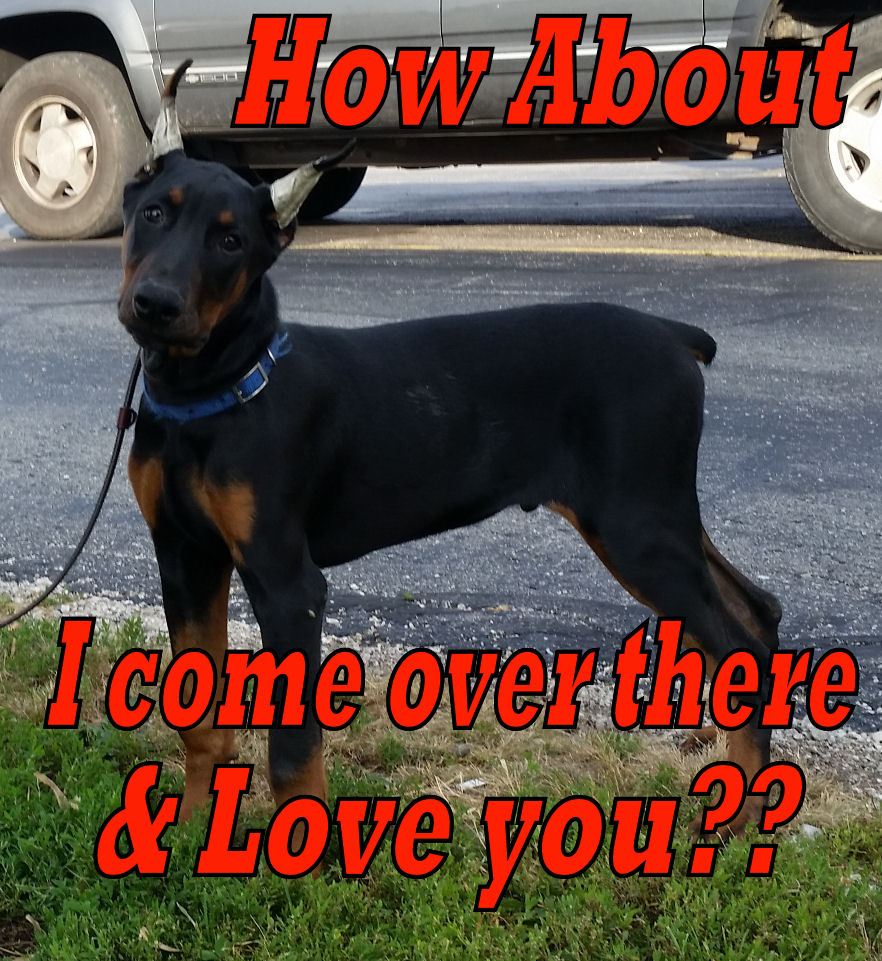 "What you looking at?"
Doberman Litter Update:(February 19th, 2018)
Apache had her first litter on December 11th, 2017. All the puppies have had their ears done and are available. Please check our contact us page for ways to contact us about this litter. There are 3 black males, 2 red males, and 2 red females.
Apache, one of our red female dobermans, had her first litter of pups. The father of the litter is Sargento, an outside black male.
The puppies are 10 weeks old on February 19th. We keep the puppies until the ears are healed and standing without tape. We always get a long cut done on the puppies ears. Contact Me about any questions you may have and about getting one of our pups.
Check them out on my Doberman Puppies Page. If you have any other questions, please check out my Contact Us page.
Check out our females and males in our Doberman section of our website. Check them out on my Doberman Home Page.
"I am Too Cute for my own good..."
Aussie Update:(February 19th 2018)
And then there were Aussies!!! Kiowa had her second litter on January 19th, 2018. She had 1 blue merle female, 2 black tri females, and 3 black tri males. These puppies will be available to go to their new homes on March 16th, 2018.
Kiowa recently had her second litter. Yahzi is the father of the litter.
Please check out our Aussie Pups for sale page. If you have any other questions, please check out my Contact Us page.
Please check out my Aussie general page for links to my Aussie females and males. Thank you.